Our Executive Education Center had the pleasure of hosting the collaborators of the iconic brand Panzani for a tailor-made and innovative training program, enabling them to develop a sharp expertise in the realm of starches. Focused on nutrition and culinary techniques specific to the Panzani range, this training aims to equip professionals to better promote and support the ongoing dietary transition in our society. Over these two days, they were guided by Nicolas Tête, PhD in Sciences and Dietitian-Nutritionist at the Institut Lyfe, and our Chef Trainer Jean-Paul Naquin.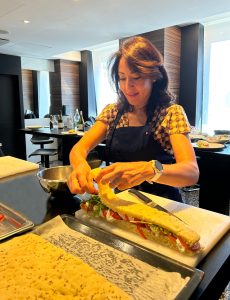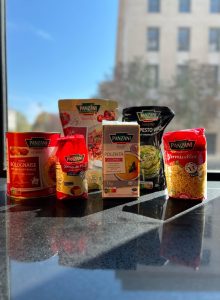 Global Objectives:
Enhanced Nutritional Knowledge: Participants in this training were able to develop a deep understanding of the nutritional aspects of starches, contributing to better handling the dietary transition towards reducing meat consumption.
Mastery of Panzani Culinary Techniques: Thanks to this training, collaborators were trained in techniques specific for preparing Panzani products, allowing them to offer innovative and flavorful dishes.
Pedagogical Objectives:
Specific Nutritional Knowledge: Trainees acquired in-depth knowledge about the nutritional contributions of starches, strengthening their expertise in the field of nutrition.
Culinary Technical Vocabulary: The training also aimed to enhance technical vocabulary, essential for interacting with clients and chefs, while highlighting Panzani products.
Culinary Creativity: They learned to create a variety of recipes, both traditional and innovative, showcasing Panzani brand products.
Adaptable Signature Recipe: A particularly innovative aspect of this training is the creation of a signature pasta recipe with a Panzani sauce, which participants can reinvent for special events or client meetings.
The trainees brilliantly rose to the challenge of expanding their nutritional knowledge and culinary skills, making this training a true success. We extend our thanks to all of them for their enthusiasm and dedication.