Eric Jambon, Michelin-star Chef, led our training on the Creative Cooking Techniques. But how can you develop your own culinary creativity ?
Try new cooking techniques, flavour and texture associations or inspire yourself with the culinary influences from all around the world… During 5 days the trainees have been invited to discover new aspects of the cuisine and learn how to innovate.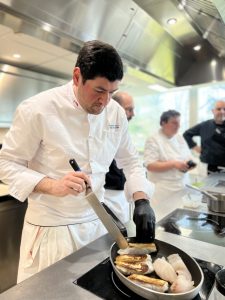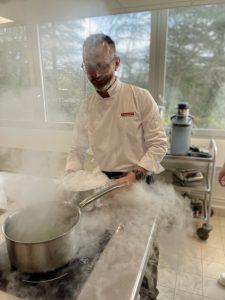 In a field such as food service which is constantely evolving, it became essential to modernise your cuisine in order to reach the expectations of yout clients who want nowadays to be surprised by taste and visual.
Our trainees learned, alongside Chef Eric Jambon, to highlight the product inside the plate while offering to their clients innovative recipes in order to arouse enthousiasm.