"Integrating a new approach of meat consumption, more sustainable by considering the seasonality (reproduction, culling), more qualitative and nutritionally adapted" was the stake of the tailored-made programme we created for 6 Chefs from the Accor group.
For 3 days, they trained in meat-based products to implement the appropriate techniques of preparation, cooking, flavours association and enhancing to offer a modern cuisine which respects the product and takes into consideration the society consumption trends.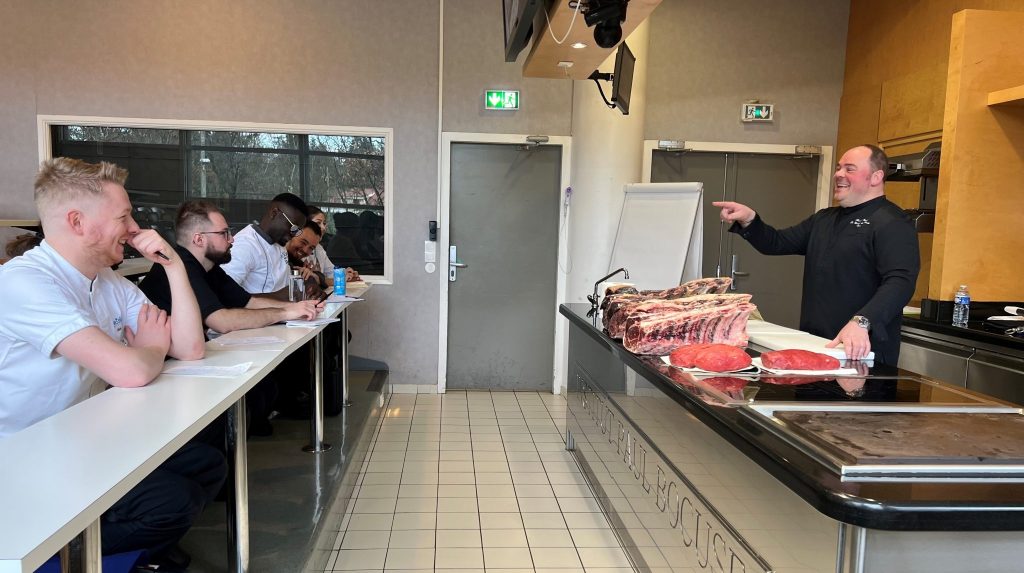 When they arrived, they attended a theorical masterclass by Samuel Perrier, who is a butcher, on several topics: different breeds, quality of the products, categories, locations, cuts and presentation, interesting pieces to use in a restaurant hotel and the price-quality ratio.
Then, they joined our Chef Jean-Paul Naquin for 2 days and a half of training in the kitchen to refine their techniques with low temperature and vacuum cooking and discover new recipes focused on seasoning, taste and flavours.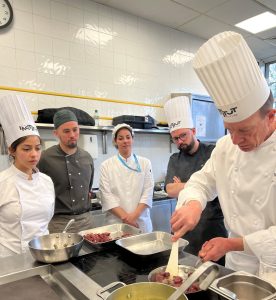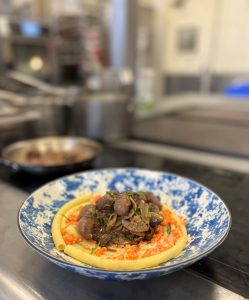 Exemples of recipes:
Royale of foie gras, asparagus, popcorn
Pigeon pastilla, caramelized almonds and cinnamone
Oriental lamb shanks cooked in cooker with low temperature
Prime rib of beef vacuum cooked, BBQ sauce, roasted banana