Just one step from the dream to reality…
The chain restaurant sector is a fascinating one with an increasingly demanding clientele. To satisfy your customers, your personality must be expressed through self-fulfilment and self-assertion.
Beyond the compulsory operating licence, you are not required by law to have any specific qualifications to open and manage your own restaurant. As a result, half of the restaurants in France close their doors before the end of their third business year. This is often due to a lack of competency in management techniques and the tricks of the catering trade.
This observation led us to propose specialist learning modules that impart both entrepreneurial expertise and the techniques of applied management.
Duration: 16 weeks Full course: 521 hours Entrepreneurship and management course: 245 hours
Dates: From March 18th to July 26th 2024
Number of participants: 8 to 10
Full course price: €17,880 including VAT-€14,900 excluding VAT
Entrepreneurship and management course price: €9,990 including VAT-€8,250 excluding VAT
Expected outcomes
Command of the business creation process
Build or enrich your business creation or takeover project
Prepare the key steps for your opening: administrative procedures, regulations relating to buildings that open to the public, approvals and licencing
Operational launch of the business project
Identification of production needs and rationalisation of tools
Competency in management techniques is essential to the exploitation of any type of restaurant
Understand food hygiene and good practices in chain restaurants
Interpretation of rules, service and French know-how
Winning and retaining customers
Identification of the market and implementation of an effective marketing approach
Marketing strategies, winning and retaining customers
Digital communication and social media
Driving and analysing the restaurant's performance in human and business terms
Management tools to ensure the durability of your restaurant
Good management techniques to recruit, mobilise and develop your team
Awareness of good sustainable development practices to become a sustainable restaurateur
---
Target audience
This career retraining programme is designed for managers and employees from the services sector or industrial companies as well as independent specialists, artisans, retailers and more generally anyone with entrepreneurial ambitions in the hospitality industry. It is also destined for hospitality specialists keen to create their own business or to take over an existing one.
Programme provided in French only.
---
Programme
To adapt to the experience and profile of each participant, this intensive qualification programme comes in two tailored packages:
Full course
Entrepreneurship and management course only
Entrepreneurship and management learning module
245 hours of theory
Construction of the restaurant business creation or takeover project: market study, management fundamentals and business plan
Marketing, the restaurateur's performance lever: analysis of key success factors, defining an offer and advertising
Licencing
Organisation and equipment: kitchen facilities and layout
Regulations relating to buildings that open to the public
Human resources management
Sustainable development and responsible restaurant management
F&B management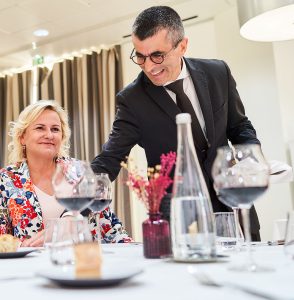 Culinary arts & Food service techniques learning module
276 hours of applied learning
Cuisine fundamentals: basic techniques
Introduction to pastry
Food hygiene in chain restaurants
Basics of the art of hospitality
Real-world situations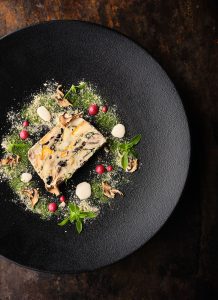 ---
Three-fold expertise
Our learning programme meets the needs of a sector in full evolution. The forward-looking Institut Lyfe Executive Education (formerly Institut Paul Bocuse Executive Education Centre) has chosen to combine its expertise with that of two key partners who each shed their essential light on the projects of our programme participants:
This union of three specialist institutions places pedagogical excellence, tailored coaching and competency development solutions within your reach.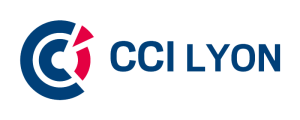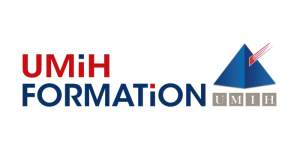 ---
The training course in figures*
0

Trainees completing the course
---